Launch, Meetings
HIV Outcomes: Beyond Viral Suppression inaugural meeting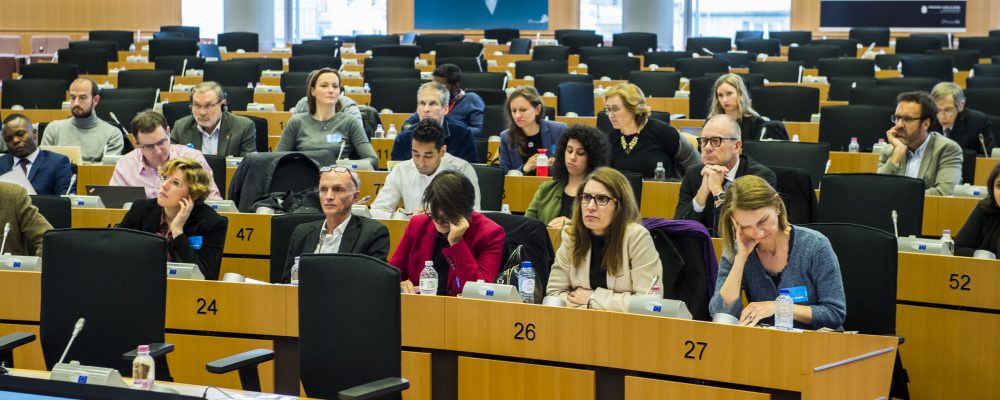 Event Details
Date / Time
07 December
Venue
Renaissance Hotel, Rue du Parnasse 19, 1050 Brussels
Map
Event Report
On 7 December, policy-makers and stakeholders from across Europe assembled in Brussels for the launch of a new initatve. 'HIV Outcomes: Beyond Viral Suppression' aims to ensure that health systems respond better to the mult-faceted challenges faced by people living with HIV (PLHIV) so that they can live long, actve and healthy lives.
Improving outcomes can lead to health system efficiencies and economic benefits – e.g. by reducing future demand for health services, and enabling PLHIV to make a greater economic contribution – thereby also contributing to social cohesion.
Success in tackling HIV as a public health problem is increasingly being evaluated against countries' progress towards the global (UNAIDS/WHO) targets for diagnosis, treatment and viral suppression (the 90-90-90 targets) – where considerable efforts continue to be required. At the same time PLHIV (including those who are virally suppressed) face numerous other health and social challenges – many of which receive too little attention in current HIV policy frameworks.
The challenges include life-long, consistent access to patent-centred care (including chronic care and psycho-social support), the prevention and management of an array of other physical and mental health conditions (co-morbidites), as well as obstacles to social inclusion resulting from stigma and discrimination. Effective action to overcome these challenges will both improve outcomes for PLHIV, and speed progress towards the 90-90-90 targets.
Agenda

Timings are local to the event's time-zone

9.00-9.30am

9.30-9.45am

Welcome and introduction

Chair, John Bowis, OBE
Nikos Dedes, "Beyond viral suppression" Steering Group Co-Chair (Board Member, European AIDS Treatment Group (EATG))

9.45-11.00am

The need for a new paradigm – "Beyond viral suppression"

Towards patient-centred health and social care systems for PLHIV

Jackie Morton, Chair of European AIDS Treatment Group (EATG)

What kind of health services delivery reconfiguration is needed to improve outcomes for PLHIV?

Prof. Jane Anderson, "Beyond viral suppression" Steering Group Co-Chair (Homerton University Hospital)
Prof. Stéphane De Wit, Saint-Pierre Hospital Clinic Brussels

HIV, ageing, and co-morbidities: the challenges ahead

Leen Meulenbergs, WHO Representative to the EU

Call to action: "Beyond viral suppression: Improving outcomes for people living with HIV"

Nikos Dedes, "Beyond viral suppression" Steering Group Co-Chair (Board Member, EATG)

Moderated by Chair, John Bowis

11.00-11.15am

11.15-11.30am

Taking action to deliver on policy goals: connecting national, regional and local

Ricardo Baptista Leite MP, Portugal

11.30am-12.40pm

Health system performance and HIV: improving outcomes, access and efficiency

The EU agenda on health system performance

Sylvain Giraud, Head of Unit, DG SANTE B1 – Health Systems, European Commission

Interim report: "Beyond viral suppression: Improving outcomes and health system innovation for PLHIV"

Prof. Jeffrey Lazarus, "Beyond viral suppression" Steering Group Co-Chair (IS Global)

Discussants

Anna-Liisa Pääsukene, Adviser, Estonian Ministry of Social Affairs
Bertrand Audoin, Vice-President, International Association of Providers of AIDS Care (IAPAC)

Moderated by Chair, John Bowis

12.40-1.00pm

Conclusions and next steps

MEP Eva Kaili (Greece, Socialists & Democrats)
Steering Group Co-Chairs: Nikos Dedes, Jane Anderson, Jeffrey Lazarus

1.00-2.00pm

Downloads