Meetings
New political priorities for HIV: Long-term health, comorbidities and health system sustainability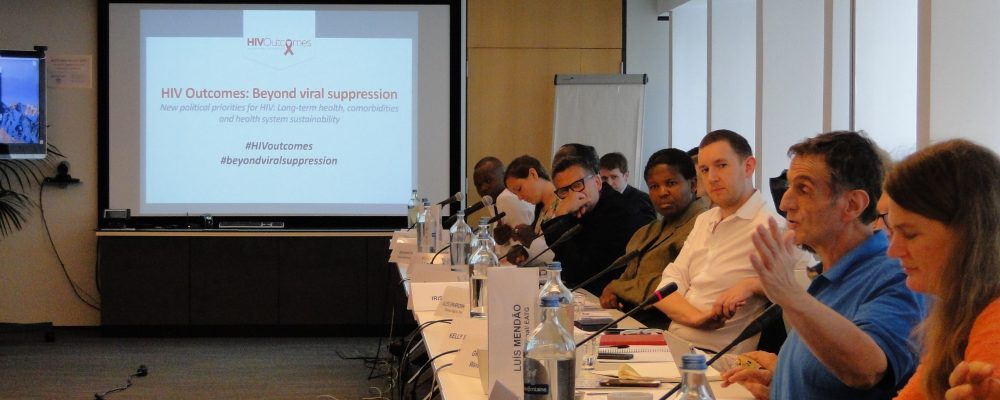 Event Details
Date / Time
01 June
Venue
Brussels
Map
Event Report
On 1 June, policy-makers and stakeholders from the HIV and wider health policy community (patients, clinicians, academics and industry) met in Brussels for the second meeting of the "HIV Outcomes: Beyond viral
suppression" multi-stakeholder initiative. The meeting focused on the need to:
improve long-term health outcomes among people living with HIV (PLHIV)
develop a patient-centred, sustainable model of chronic care for HIV
improve health system monitoring – in particular with respect to ongoing access to services for, and long-term health outcomes among, PLHIV
WHO and EU policy actions in relation to HIV were also presented and discussed – including the possibility of new or updated policy frameworks that would address HIV, hepatitis and tuberculosis within an integrated approach.
The presentations and discussion from the meeting will now feed into the development of multi-stakeholder policy recommendations, which will be launched – together with the initiative's proposals on new indicators – at a high-level meeting in the European Parliament in November 2017.
Through these recommendations, the HIV Outcomes initiative aims not only to pioneer new thinking about the required response to the challenges posed by HIV as a long-term chronic disease, but also to provide thought leadership within the wider health community by outlining innovative approaches to chronic disease and comorbidities in an era of ageing populations.