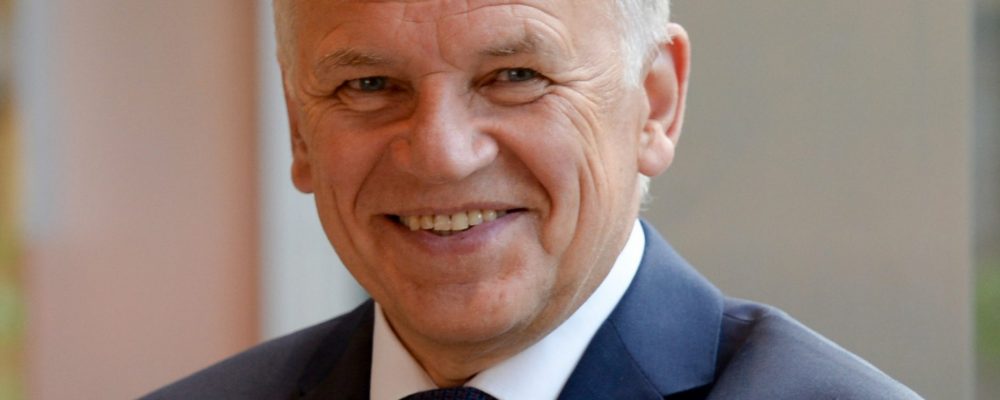 Former Health Commissioner Andriukaitis appointed HIV Outcomes Ambassador; calls for Europe to limit the war's impact on HIV, viral hepatitis and TB
Brussels, September  13, 2022: After his recent appointment as HIV Outcomes Ambassador, former EU Health Commissioner Vytenis Andriukaitis is calling for Europe to limit the war's impact on viral diseases and avoid a "humanitarian catastrophe" in a letter to EU Commissioners Stella Kyriakides (Health and Food Safety) and Margaritis Schinas (European Way of Life). The EU should "agree on a joint approach against HIV, viral hepatitis and TB among refugees" (…) "most Ukrainians living with a viral condition belong to a risk group," says Ambassador Andriukaitis, formerly in charge of the health portfolio of the Juncker Commission and currently WHO Special Envoy for Europe.
With one of the highest prevalence of viral diseases in Europe, thousands of refugees from Ukraine need care and prevention for HIV, viral hepatitis, and TB. For the former Commissioner, the "unprecedented" partnership witnessed in the COVID-19 pandemic should continue in order for viral disease spread and mortality not to soar. "It should pave the way for closer cooperation in public health within a European Health Union ready to accelerate progress towards the UN SDGs in viral diseases." 
"Enjoyment of the highest standard of health is a fundamental right of every human regardless of the (refugee) status," notes Andriukaitis who, in his letter, sets out measures to minimise mortality and promote well-being for those living with a viral condition. The Ambassador supports an extension into Communicable Diseases of the mandate of the Steering Group on Health Promotion, Disease Prevention and Management of Non-Communicable Diseases (SGPP). The extension has not set in motion yet, despite being welcomed by the Commission late last year. "The Steering Group is the ideal forum to discuss good practices as to how well-being can be promoted, and viral disease elimination accelerated," he argues.
After a remarkable career in public service as Health Minister of Lithuania (2012-2014) and most recently EU Health Commissioner (2014-2019), Ambassador Andriukaitis will support the mission of HIV Outcomes with his specialised knowledge in viral diseases and high-level experience in public health. "We are delighted to welcome Dr. Andriukaitis and look forward to working together for the benefit of every person living with HIV in Europe," the Co-Chairs of the HIV Outcomes Steering Group Prof Jane Anderson, Prof Jeffrey Lazarus and Nikos Dedes add. Ambassador Andriukaitis will be speaking at HIV Outcomes World AIDS Day 2022 with Commissioner Kyriakides and other high-level speakers.
Read the letter here . For more information about HIV Outcomes visit our website or follow us on Twitter and LinkedIn.
***
HIV Outcomes is a multi-stakeholder initiative that seeks to build political support and develop policy measures to deliver integrated person-centred healthcare in order to improve health-related quality of life (HRQoL) for all people living with HIV across Europe.